Annoying Realities of 2018
Vs
Outrageous Predictions of 2019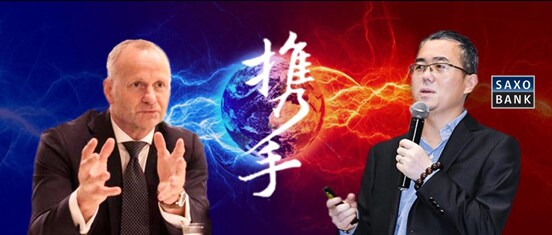 Here's Another Installment
-- Gary's WeFinance Community Offline Event
On the eve of the 40th anniversary of China adopting an open-door policy, 2018 have been full of theatrics and changes. The only thing constant is change.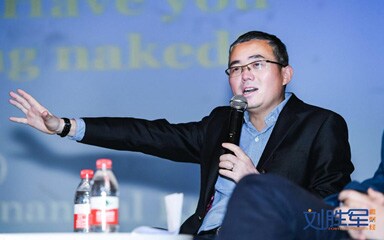 Most people are wondering
What on earth is happening to China's economy? What about the China-US trade war, where is it headed? Will the tax cuts actually take place?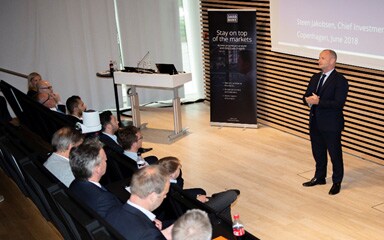 What are the true meanings behind high level government officials' address to the private sector? How do we build up individual investor's confidence towards the domestic equity markets?
Furthermore, we' d like to know
What are the "pain points" of China's economic reforms? What are the keys to the reforms? Who are the "key persons" to China's current reforms? How do we best mark the 40th anniversary of the open-door policy?
We also can't stop wondering
Faced with a complex and rapidly changing world, we also can't stop wondering: How will the US mid-term election results impact China? What will be the trend of the CNY?
Will meetings between Chinese and American political leaders at the G20 bring about a turning point to the China-US trade war?
What are the market possibilities and improbabilities of 2019? What should we focus on and what are we missing? What asset allocation strategies shall we adopt for 2019?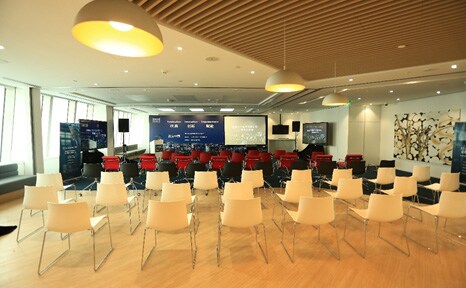 Heavy weight speakers 1 + 1
Meanwhile, unlike other WeFinance events, Gary will jointly host this event with another heavy weight speaker, Mr. Steen Jakobsen, the Chief Economist of Saxo Bank. Expect intriguing individual speeches and riveting dialogues to take place as these prestigious economists share their in-depth analysis and exchange views with the crowd.
The venue is set at the 74th floor of the SWFC, overlooking the beautiful Shanghai skyline. We'll look back and reflect on the events of 2018, predict the possibilities and improbabilities of 2019, and provide a detailed look at the issues behind the scenes.
What will be the prevailing view at the event? What kind of chemistry will the 2 speakers create? What do you hope to glean from their talks?
---
What are you waiting for? Only 30 seats are available…
Hurry and reserve your place, now!
EVENT DETAILS
Time: 1pm ~ 3pm, Nov 13th, 2018
Venue: 74/F, Shanghai World Financial Center, 100 Century Avenue
Entry Fee: RMB 398/person (non DanCham members)
Entry Fee: RMB 200/person (DanCham members)
SPEAKERS
Steen Jakobsen
Chief Economist and Chief Investment Officer
Steen Jakobsen first joined Saxo Bank in 2000 and has served as both Chief Economist and Chief Investment Officer since 2009. He focuses on delivering asset allocation strategies and analysis of the overall macroeconomic and political landscape as defined by fundamentals, market sentiment and technical developments in the charts.
With more than 25 years of experience within the fields of trading and investment, Jakobsen is a highly renowned and respected Chief Economist, who regularly appears as a guest host on CNBC and Bloomberg News. Prior to joining Saxo Bank, he worked with Swiss Bank Corp, Citibank, Chase Manhattan and UBS. He also served as Global Head of Trading, FX and Options at Christiania (now Nordea).
Jakobsen's approach to trading and investing is unique, often contrarian, and frequently sparks debate and controversy among the global market community. He is a regular contributor to Tradingfloor, covering major macroeconomic developments and political events and Central Bank policies. Taking a special interest in Asia and China, Mr. Jakobsen provides insight and analysis on the world's second largest economy.
As head of the #SaxoStrats team, he also contributes to the Saxo Bank Quarterly Outlooks and is both founder and spearhead of Saxo Bank's acclaimed annual "Outrageous Predictions" publication. In this, the #saxostrats team set out 10 unlikely, but potential underappreciated, events that could have significant consequences on the financial landscape and turn the investment world upside down. Steen Jakobsen is a graduate from Copenhagen University.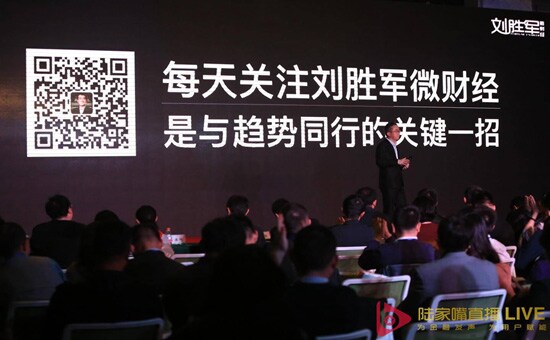 Dr. Liu Shengjun
Economist, Author of Next Decade of China
President of China Financial Reform Institute
Founder of WeFinance (WeChat Subscribe: caijingknowledge)
Sina-Weibo Micro-blogger(liushengjungaige)with 1.6 million followers
Co-Founding of CEIBS Lujiazui Institute of International Finance
Dr. Liu is a leading economist in China known for his focus on China's economic reform. In 2014, he was invited to a policy-consultation meeting chaired by the Chinese Premier LI Keqiang. He is one of the founders of CEIBS Lujiazui Institute of International Finance (CLIIF) and served as Executive Deputy Director (assisting Director WU Xiaoling), and also one of the founders of the Lujiazui Forum.
His published the book The Next Decade of China in 2013. He is a Member of the Global Agenda Council of World Economic Forum (2012-2014), a Columnist for FTChinese.com, cn.WSJ.com and Caixin.com. He was elected the Person of Year 2012 by Bloomberg BusinessWeek China, 2013 Chinese Young Economist by the Beijing News, and Person of Year 2016 of New Finance by Hurun Report.